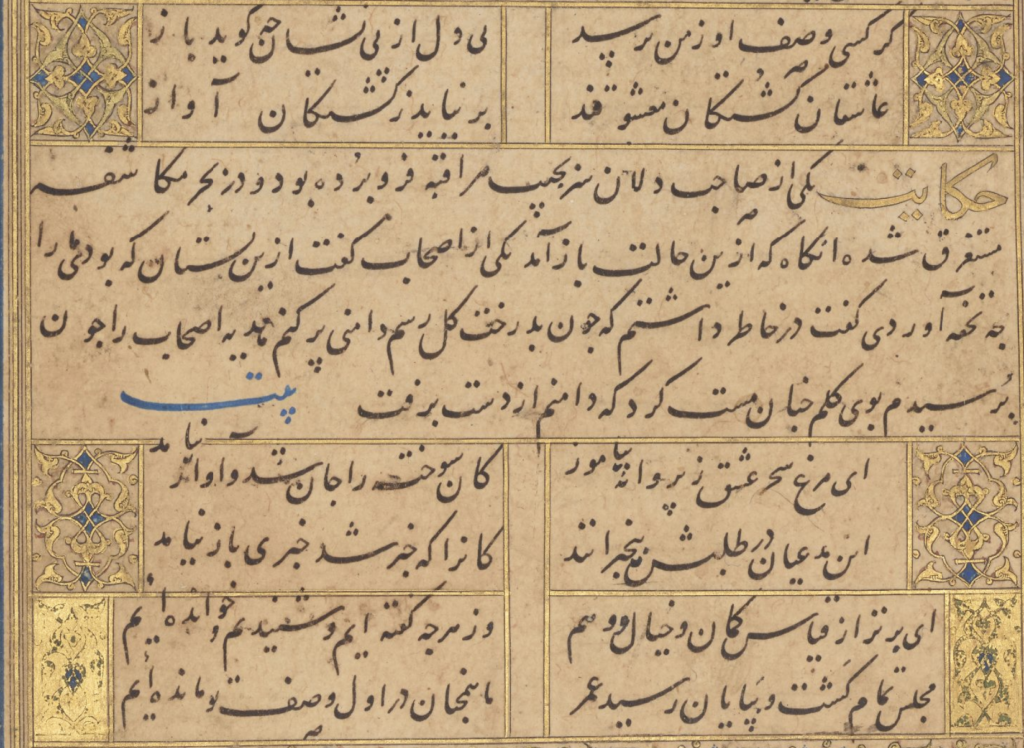 Link to Chester Beatty Digital Collections    
Oration in Farsi
https://darashayda.bandcamp.com/track/gulistan-the-moth
Raw audio (AIFF)
https://darashayda.bandcamp.com/track/gulistan-moth  
If someone asked me to describe IT
What might a feral lover say about the traceless Beloved
All lovers are the slayed victims of the Beloved
Yet no sound ever comes off the slain
Anecdote
One of the enlightened ones, engrossed in vigilant Observation of the Self and drowned in the ocean of Discovery, the moment he came to, one of his companions asked: What gift did you bring us from the fragrant meadows where you just were? He replied: I had kept in mind that once I reach the flowers to pick some, filling my apron, gift for my companions; but once I arrived the fragrance of my flower induced such an intoxication that my apron slipped through the fingers!
O songbird of the dawn learn loving from the moth
Since that charred one lost life without a sound
These boasters seeking IT, indeed are clueless
No news from the one who found some clue
O The Superior to the speculative deductions and imaginations and conjectures
And whatever we said and we heard and we read
The gala reception is over and the life reached the end
Yet we are all still helpless to describe the first thing about You!
Note: Unfortunately the research is in handwritten pages and please download this scans zip file to gain access. INSHALLAH soon will be typed. 
Moth Candle Sufi Terminology
Well known occurrences of moths diving into candle flames form the imagery of an  'Ashiq, the Unrestrained Feral Lover, who would throw himself at blazing flames to reach his beloved.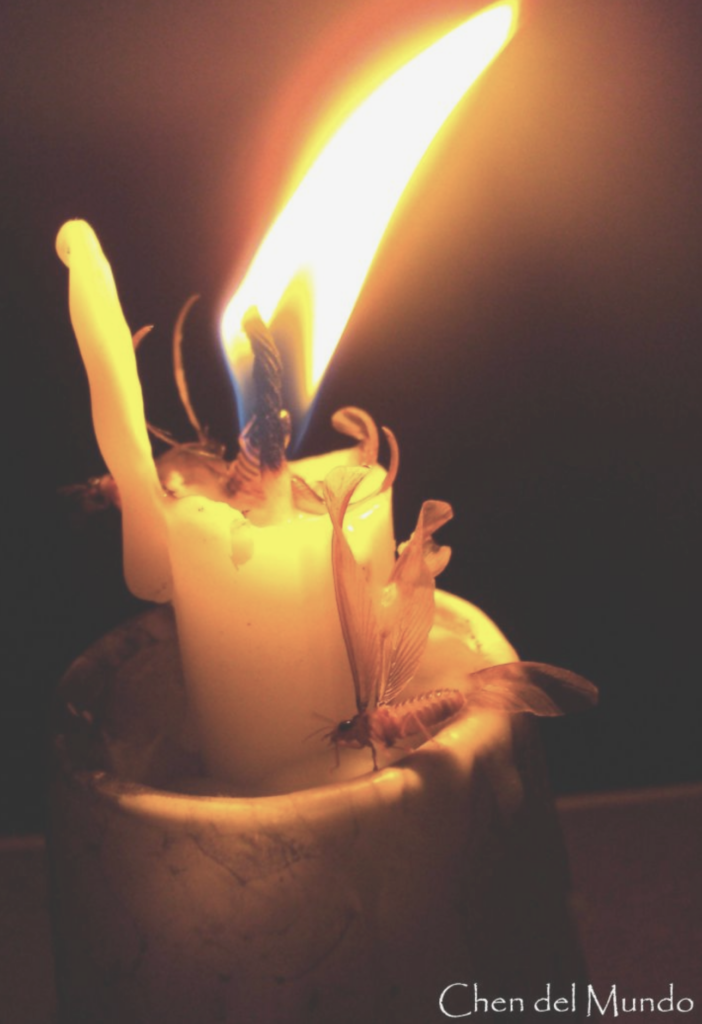 Acknowledgements
With thanks to Dr. Moya Carey, Curator of Islamic Collections, Chester Beatty, Dublin
© 2020-2002,  Dara O Shayda
License
https://creativecommons.org/licenses/by/4.0/